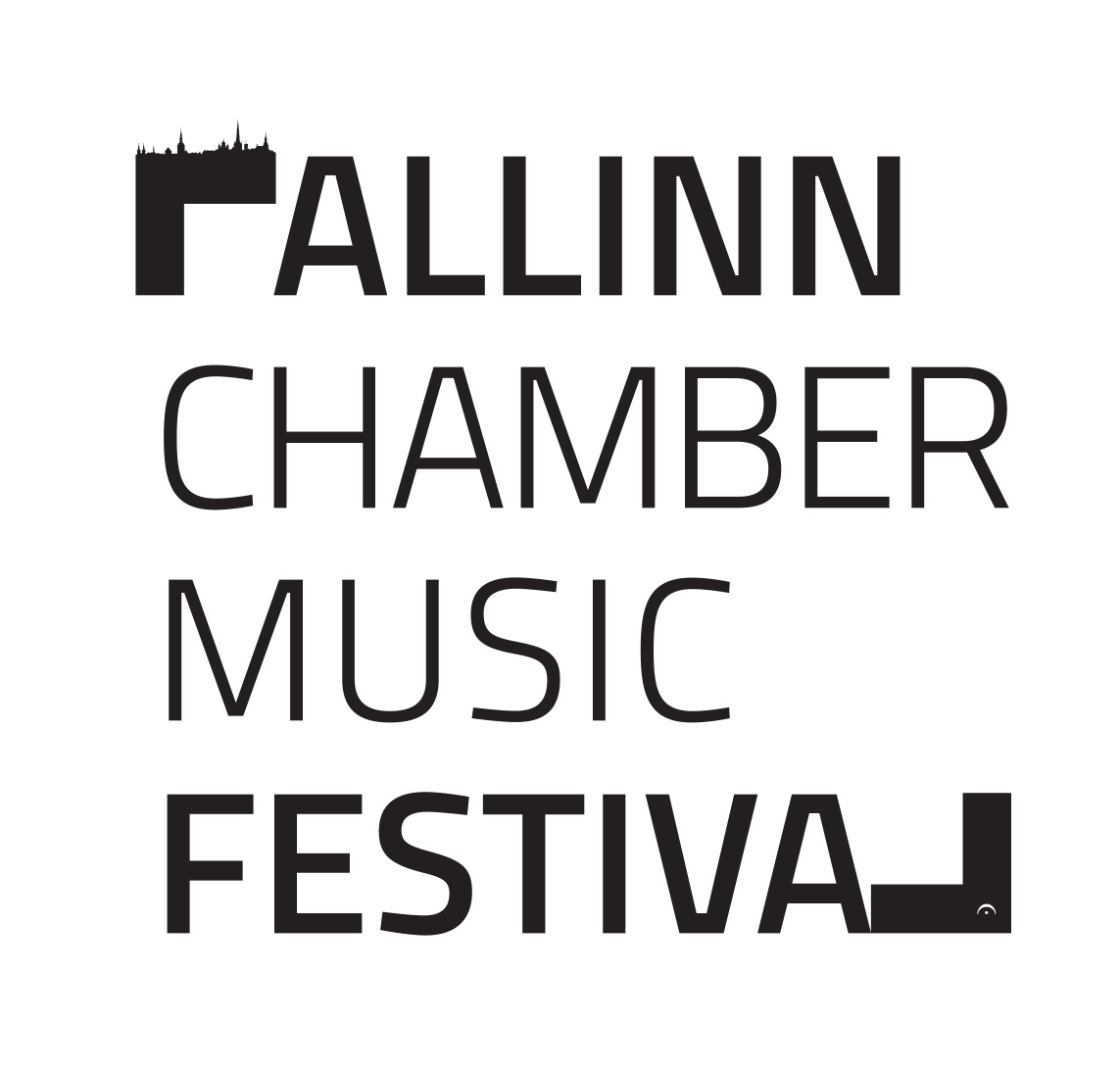 XVI TALLINN CHAMBER MUSIC FESTIVAL  
Nordic perspectives
22.08 – 29.08.2020
OPENING CONCERT. GRANDE
Saturday, August 22 at 19:00 House of the Blackheads
Pikk 26, Tallinn

Anna-Liisa Bezrodny (violin), Maano Männi (violin), Andres Kaljuste (viola),
Valle-Rasmus Roots (cello), Vladimir Reshetko (cello), Pontus Grans (double bass),
Toomas Vavilov (clarinet), Peeter Sarapuu (bassoon),
Kreete Perandi (horn), Sten Lassmann (piano)
Programme:
Tõnis Kaumann (1971) – And the Ear does not Rest
duo for violin and double bass
Edvard Grieg (1843-1917) – Cello sonata a-minor op 36
Franz Berwald (1796 -1868) – Grand septet B major
A SAGA
Sunday, August 23  at 19:00  House of the Blackheads
Pikk 26, Tallinn
Anna-Liisa Bezrodny (violin), Irina Zahharenkova (piano)
Maano Männi (violin), Kristina Kriit (violin), Andres Kaljuste (viola),
Valle-Rasmus Roots (cello), Pontus Grans (double bass), Toomas Vavilov (clarinet)
Peeter Sarapuu (bassoon), Kreete Perandi (horn)
Programme:
Mirjam Tally – Warm Life at the Foot of the Iceberg
for Clarinet & Piano
Lars Karlsson – Sonata da camera
             for Double bass & Piano (dedicated to Pontus Grans)
Karol Szymanowski –  Mythes op 30
for Violin & Piano
Jean Sibelius – En Saga op 9 (arr. by Jaakko Kuusisto for Octet)
HORROR STORIES
Tuesday, August 25 at 19 St Catherine's Church
Vene 14a, Tallinn
Irina Zahharenkova (cembalo), Kristiina Maria Kits (violin)
Kristina Kriit (violin), Andres Kaljuste (viola)
Vladimir Reshetko (cello), Marcel Johannes Kits (cello)
Pontus Grans (double bass)
Britt Kõrsmaa (choreography)
Programme:
György Ligeti –
Continuum for Cembalo
Solo sonata for cello
Tõnis Kaumann – Sherlock for Cembalo & String Quart
Krystof Maratka – Melopa for Cembalo
Alfred Schnittke – Hymn II for cello and Double bass
John Cage – Six melodies
for Violin and Keyboards
Bernard Herrmann – Soundtracks from Psycho (arr. by M. Männi for String Quintet).
Videoinstallations
WIDMUNG / DEDICATION
Wednesday, August 26 at 19:00 Swedish St Michael's Church
Rüütli 9, Tallinn
Heldur Harry Põlda (tenor), Marite Männi (piano)
Robert Traksmann (violin), Linda-Anette Verte (violin)
Laur Eensalu (viola), Theodor Sink (cello)
Programme:
Robert Schumann – Widmung for Piano op 25 no 1
Edvard Grieg – Wedding Day at Troldhaugen op 65 no 6
– I Love Thee op 41 no 3
– The Voyage op 9 no 4
– A Dream op 68 nr 6
Robert Schumann – Widmung for Tenor & Piano
String Quartet op 41 no 1 A minor
MARIANNE LEIBUR TRIO & FRIENDS
Thursday, August 27 at 19:00 Swedish St Michael's Church
Rüütli 9, Tallinn
Marianne Leibur (vocals), Joel Remmel (piano), Janno Trump (bass)
and
Linda-Anette Verte (violin), Katariina Maria Kits (violin), Ann Mäekivi (viola)
Marcel Johannes Kits (cello)
Chamber Jazz Concert
GALA CONCERT. CAMILLA NYLUND (soprano, FI/DE)
Friday August 28 at 19:00 St John's Church
Vabaduse väljak 1, Tallinn
Soloists: Camilla Nylund
Peeter Sarapuu (bassoon)
FESTIVAL CHAMBER ORCHESTRA:
Maano Männi (concertmaster)
Joosep Reimaa (violin), Triinu Piirsalu (violin), Katariina Maria Kits (violin)
Linda-Anette Verte (violin), Andres Kaljuste (viola)
Johanna Vahermägi (viola), Marcel Johannes Kits (cello)
Vladimir Reshetko (cello, RU/FI), Pontus Grans (double bass, FI)
Pipilota Neostus (flute), Dmitri Bulgakov (oboe, RU)
Toomas Vavilov (clarinet), Kreete Perandi (horn), Tiit Joamets (vibraphone)

Programme:

 Edvard Grieg – Two Nordic Melodies op 63
In Folk Style
Cow-call & Peasant Dance
Tõnis Kaumann – Concert for Bassoon (A world premiere)
Richard Strauss – Four Last Songs/ Vier letzte Lieder
(arr. by James Ledger for soprano & chamber players)
BEETHOVEN 250
Saturday, August 29 at 19:00 House of the Blackheads
Pikk 26, Tallinn
Irina Zahharenkova (piano), Robert Traksmann (violin),
Sten Heinoja (piano)
Programme:
Piano Sonata  no 32 c-moll op 111
Sonata no 9 "Kreutzer" A major op 47
for Violin and Piano
Artistic Director Maano Männi
Composer in Residence Tõnis Kaumann
Organiser Pille Lill Music Fund (PLMF)
The Patron of the Festival: Deputy Mayor of Tallinn Vadim Belobrovtsev