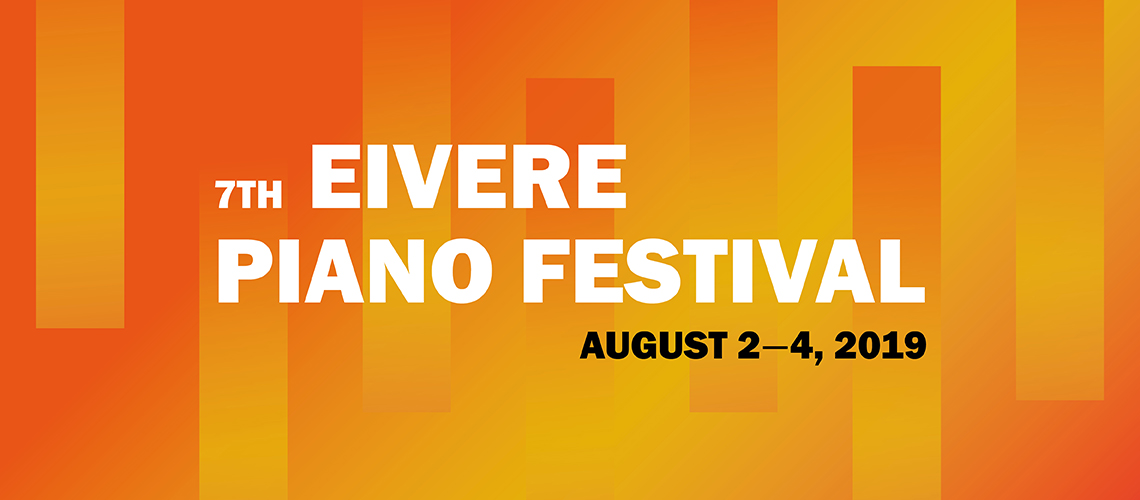 7th EIVERE PIANO FESTIVAL 2rd – 4th of August 2019           

BUY TICKET
In 2013 cooperating with the Eivere Manor, PLMF launched the Eivere Piano Festival dedicated solely to piano music. On the amazing Boesendorfer concert piano at the beautiful and historic Eivere Manor have been performing outstanding pianists from Japan – Izumi Tateno, Yuko Yoshioka, Ayumi Hirahara, Haruyo Kubo,  Emiko Mizuki, Shihoko Iino, Sae lida, Tetsuro Hagiu, Takahiro Akiba, in addition to Estonia's well-known soloists, such as Irina Zahharenkova, Age Juurikas, Marko Martin, Ralf Taal and young talents Mihkel Poll, Kristi Kapten and Johan Randvere. The primary aim of the festival is to bring distinguished pianists of the world closer to the people of Järva County and develop cultural relations between Estonia and Japan.
FESTIVAL PROGRAMME:
2nd of August at 7 PM
Eivere Manor (Järva maakond, Paide)
Irina Zahharenkova
Programme: J. S. Bach
Tickets 10€/7€
3rd of August at 7 PM
Eivere Manor
Yuka Morishige (Japan/Germany)
Programme: Schubert, Debussy
Tickets 10€/7€
4th of August at 12 PM
Paide Town Hall
Final concert of the students of Eivere Summer School for Pianists
Free entrance
4th of August at 3 PM
Eivere Manor
Gala Concert
Irina Zahharenkova
,
Yuka Morishige 
(Japan/Germany),
Izumi Tateno
(Japan/Finland),
Kirill Lissijenko

Programme: Paganini/Liszt, Chopin, Tchaikovsky, Debussy etc
Tickets 15€/10€
***
VI Eivere Summer School for Pianists 2nd-4th of  August
Eivere Manor and Paide Music School
Lecturer/tutor: Irina Zahharenkova
Events Search and Views Navigation
Event Views Navigation
Latest Past Events
XIV Tallinn Winter Festival 14.02 - 21.02 OPEN YOUR EYES, OPEN YOUR HEART St. Charles' Church 21st of February at 6 PM GALA FOR THE ANNIVERSARY OF THE ESTONIAN REPUBLIC Devoted to Jaan Rääts Johan Randvere (piano), Estonian National Opera Boys' Choir and Young Men Choir (conductor Hirvo Surva), string ensemble Võlukeeled (tutor Tereza Shmerling)...
Tallinna Filharmoonia Mustpeade Maja
XIV Tallinn Winter Festival 14.02 - 21.02 OPEN YOUR EYES, OPEN YOUR HEART Tallinn Philharmonic Society House of Blackheads 20th of February at 6 PM TAKING A BOW TO BEETHOVEN Irina Zahharenkova (piano) Program: Beethoven sonatas (Moonshine, Pastoral etc) Ticket: 15/10€
Tallinna Filharmoonia Mustpeade Maja
XIV Tallinn Winter Festival 14.02 - 21.02 OPEN YOUR EYES, OPEN YOUR HEART Tallinn Philharmonic Society House of Blackheads 18th of February at 6 PM String trio Kristina Kriit (violin), Johanna Vahermägi (viola), Andreas Lend (cello) Program: Dohnányi, Beethoven etc Ticket: 15/10€